Imagine your team focused on reliably delivering much more, for much less
To get outsized outcomes, you need to work on your system.
At Ensemble, we apply Systems Thinking to the world of work, bringing tactical agility to industrial environments and production settings.
With greater tactical agility, you can:
Increase your revenues and margins
Decrease work in process, inventory and unit costs
Get to market faster with better due-date reliability
You'll learn how to... 
Know the whole,
Focus on the constraint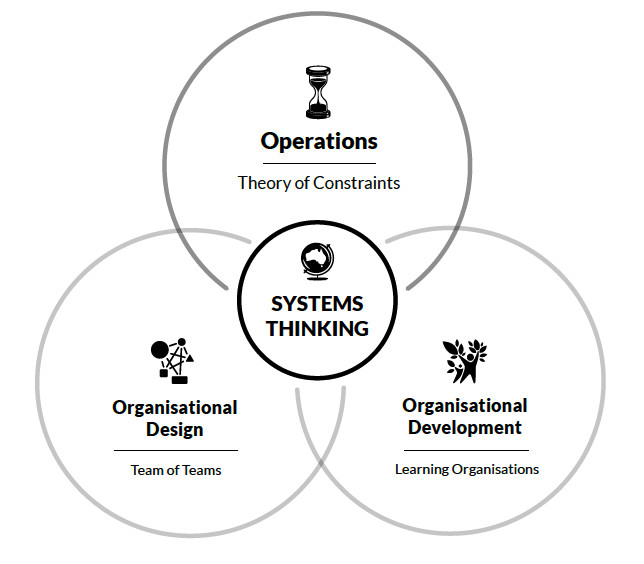 A new operating philosophy
You need all three circles. Why?
Without effective Operations...
...you've got no know-how
Without Organisational Development...
...you get no buy-in
Without Organisational Design...
...you get no accountability
What's in this mini-course?
Systems Thinker Foundations introduces you to some key principles of systems thinking. In almost an hour of short video lessons, this FREE mini-course presents ideas you can start using tomorrow.
Additionally, you'll hear about the benefits of the full Systems Thinker Course, a three-month cohort-based course designed for teams seeking to integrate a systems approach into their organisation.
"If you want to change the way you work, you have to change the way you work."


How will you feel?
Like a dynamo! You'll develop your critical thinking skills and ability to see what will bring the greatest leverage. 
Take the Systems Thinker Course as a team and you'll learn and grow together, becoming more engaged and aligned around the areas that will make the most impact.
Check your inbox to confirm your subscription